It's Safe to Be Proud at The 12th House GR
A LGBTQ-owned local gift shop in Grand Rapids, MI
Rainbow flags and Pride merch may be abundant in June, but once Pride month ends, many companies put those things back in the closet. At The 12th House GR, we celebrate LGBTQ Pride year-round.

Step inside our local gift shop, and you'll find colorful T-shirts, magnets, enamel pins and other handmade gifts from local artists.

The 12th House GR exists to...

Celebrate our identity
Empower LGBTQ folks in our community
Show queer youth that they're not alone and that it's OK to be themselves

Swing by today to experience that strong sense of community you've been searching for.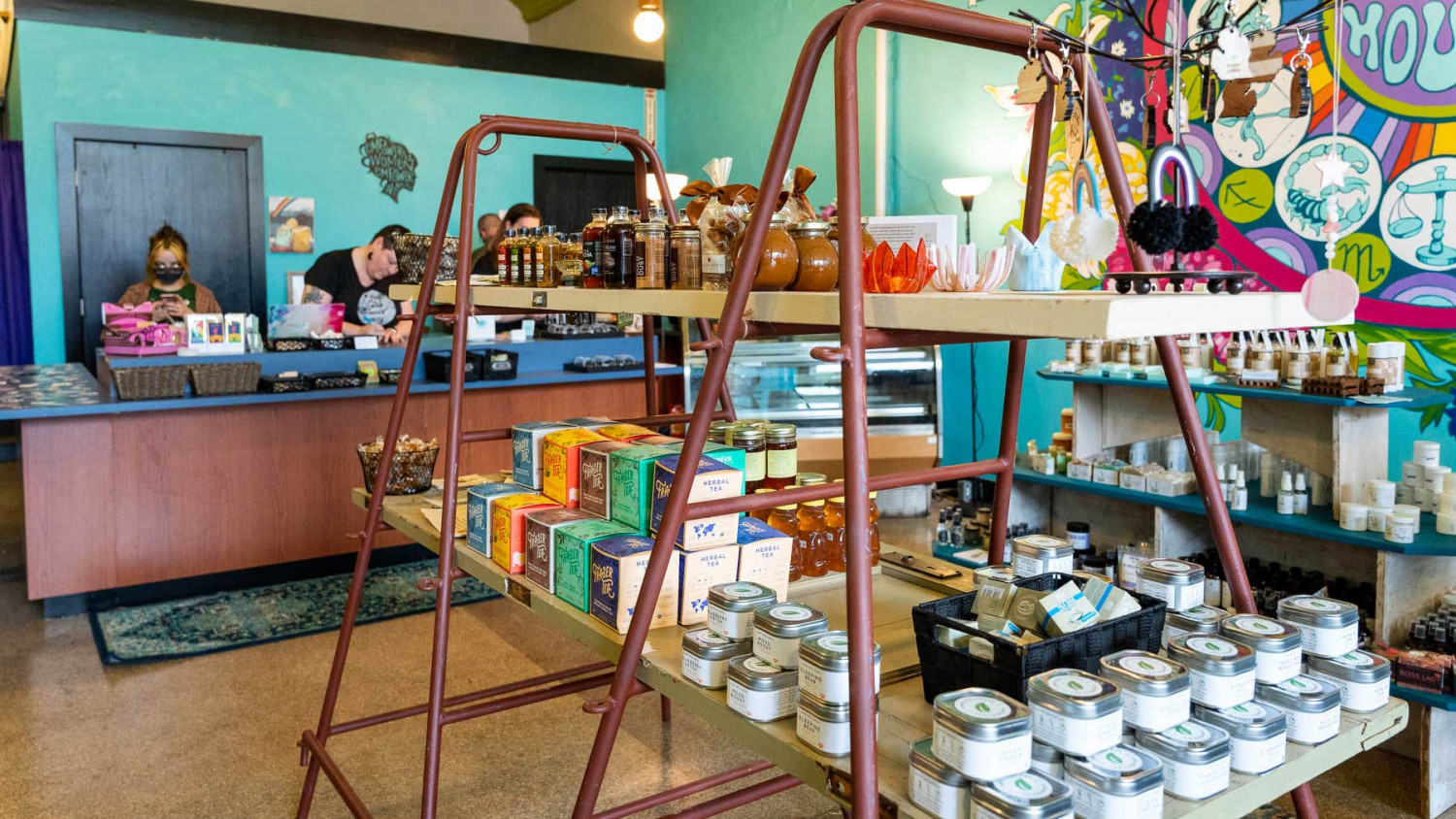 This store is a dream come true for us
Growing up, Sarah Cash and her father bonded over their love of art. They planned to open a local gift shop together, but unfortunately, Sarah's father passed away from cancer less than a year before the grand opening of The 12th House GR.

Sarah and her husband honor her father's memory every day by showcasing the work of independent artists in and around Grand Rapids, MI.
Embrace your metaphysical side
The 12th House GR does more than just sell handmade gifts. We're a safe haven for anyone who wants to experiment with their personal style or look into spiritual things.

Visit or metaphysical shop today to...
Ask us about our veteran discount at checkout.
If you are unhappy with your purchase, please feel free to return it within 30 days of purchase date.
SPRING SALE, 20% off storewide, with 10% going to the Patrick Lyoyo family
From Today until 4/24 @ 4PM